Mindful Hiking at Iroquois Park and other locations.
Would you like to feel more relaxed and in touch without taking a vacation or missing work? Are you curious to try mindfulness practices in nature?
This mindful hiking experience can help you recharge and  recenter. Research shows that even two hours in nature can decrease stress and blood pressure levels while increasing feelings of calm.
We'll meet in Iroquois Park, the "Yellowstone" of Louisville's Olmsted parks. During this two-hour hike, we'll pause for Forest Bathing practices and gentle Qi Gong. In this guided hike we'll draw upon mindfulness meditation practices to deepen our connection with nature. If the gound is wet, we'll  hike on the paved pedestrian road under a canopy of trees. Private mindful hikes at Iroquois Park and other locations may be arranged for your group.

For upcoming dates, times, locations and registration information, visit Jordan Dye's website.
Nature Retreats
Day-Long Retreat at Buck Creek Sanctuary
Join us for a day-long retreat at Buck Creek Sanctuary
Saturday, Nov. 9, 2019.
Please plan to arrive by 9:30/9:45am - event will end at 3:30pm
Opportunities will be offered for connecting with the land, connecting with each other, and connecting within. Activities will include forest bathing, a guided forest walk, and Earth honoring rituals.

Please bring a journal and an offering for the land. Traditionally, this would include tobacco, cedar, sage, or sweetgrass, but could also be a beautiful piece of nature taken from your own yard. A light, vegetarian lunch will be provided. Feel free to bring a snack if needed.

Buck Creek Sanctuary is approximately a 40-minute drive from downtown Louisville at 4309 Smith Campground Rd SE - Elizabeth, IN 47117. (Click here for directions)
For info about this and other upcoming retreats and registration information, visit Jordan Dye's website.
Women's One-day Nature Retreat at Jefferson Memorial Forest: Finding Self through Connection with Nature. 

Where: Jefferson Memorial Forest, Fairdale – Horine Parrk Entrance.  Map of Horine Hiking and Camping Area
When: Saturday, Nov. 30, 2019.
In this one-day experiential workshop we will reconnect with nature through Forest Bathing (click here), sensory experiencing with nature, embodiment practices (light trail hiking and gentle yoga), speaking/listening in council practices and other practices. Will explore our own inner landscape (desires, callings, connections) and learn to connect with the free and wild woman within each of us. 

For info about this and other upcoming retreats and registration information, visit Jordan Dye's website.
Forest Bathing - Shinrin-yoku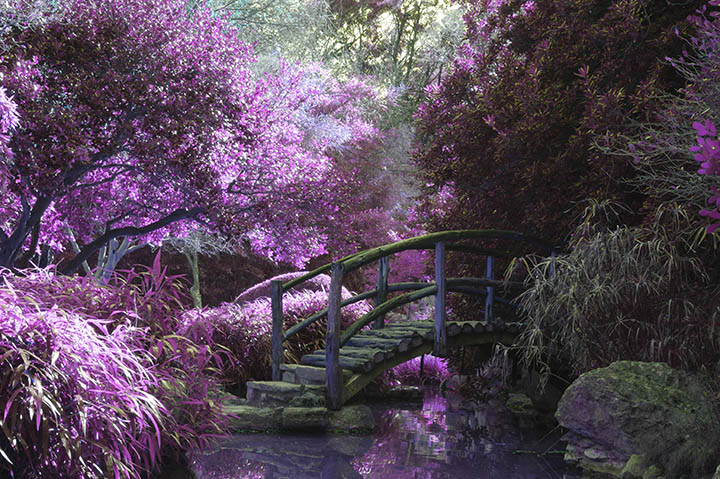 Forest Bathing is a Japanese practice that awakens the senses to reconnect with the natural world and ourselves within it. The idea is simple: when a person visits a natural area and walks or sits with presence, there are calming, rejuvenating and restorative benefits. Forest bathing has roots in Japan where "Shinrin-yoku" has been practiced for generations.

Practices include tuning into the senses, tuning into the body through the gentle movement practice of Qi Gong, and interaction with nature through art and journaling. Through these practices and others, Forest Bathing awakens us to the calm and alert essence within. 

Forest bathing is appropriate for all fitness levels and we welcome all participants regardless of outside experience. We can make accommodations when needed. 

What to expect: During this forest bathing immersion, you will be guided on a leisurely walk on gentle paths under the forest canopy with guided activities to help you open your senses, hone your intuition and experience nature as you never have before. We draw upon mindfulness meditation practices and techniques of deep nature connection. 

For upcoming dates, times, locations and registration information, visit Jordan Dye's website.



Meet your guide: 
Jordan Dye, MSW, is a certified social worker and yoga instructor who co-leads mindfulness and healthy relationship programs. Her 20-year meditation practice parallels her exploration of nature, which began in the US and extends to Peru, Ecuador, and Southern Africa, where she served in U.S. Peace Corps. She enjoys sharing mindfulness practices and the outdoors with others who seek a stronger connection with themselves and nature. Questions? Drop Jordan a note.
Some of these programs are co-led with Jennifer Owens, LCSW.
Return to the Top of this Page