Free Introduction to Mindfulness Based Stress Reduction Classes
• For an easy introduction to Mindfulness practices, join us for one of our free 60 and 90 minute introductory classes. These are offered prior to most of our mindfulness training programs (details below). No donation or registration is necessary.
• On-Going: 75- and 90-minute Introductions to Mindfulness Based Stress Reduction. Offered freely on the second Tuesday (6:00 to 7:15pm) and the last Saturday (10:30 am to Noon) of each month at the new offices of Interfaith Paths to Peace. Get Directions. (There may be some exceptions; you can confirm that the class will be offered on a particular day by emailing IPP).
• Free 60-minute to 2-hour Introductory sessions are offered prior to most of our Mindfulness Programs. Next offering:
- Introduction to MBSR: Core Skills 6 to 7:30 pm on Thursday, September 7 at the Earth & Spirit Center (details below).
• Recorded Guided Meditations (Free!) - Get a taste of Mindfulness. Download and enjoy these guided meditations. Click here.
• Stay informed about mindfulness meditation offering throughout the Louisville area. Sign up for our Monthly "Meditation in Louisville" Newsletter. Click here to get on our mailing list.
Mindfulness-Based Stress Reduction: Powerful Life-Enrichment Programs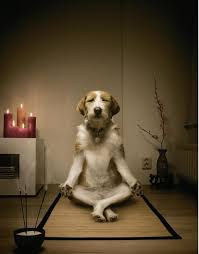 Mindfulness Based Stress Reduction (MBSR) is a rewarding life-enrichment program that combines comprehensive training in mindfulness meditation with mindful movement and lifestyle practices. MBSR is used in complementary medicine and wellness programs in universities and hospitals throughout the world. For many, it provides a solid foundation for deep emotional healing and growth.
Participants learn to stay present to the fullness of each moment as it unfolds, without the usual overlay of judgment or commentary. By cultivating non-judgmental awareness, skillful response can replace conditioned reactivity, allowing a natural movement toward healthy lifestyle choices and to more moments of restorative stillness and peace.
The MBSR: Core Skills program focuses on establishing and deepening a host of fundamental mindfulness practices. MBSR: Healthy Relationships shares this focus while taking the perspective of intimate partnership. Both programs are designed for everyone, beginner or experienced meditator, single or partnered, all genders and sexual orientations. Note: You do NOT need to attend an introductory class or have any experience with mindfulness or meditation to join any of our programs. All of our programs are perfect for beginners as well as more seasoned meditators - each participant will grow from wherever they are... Learn more about MBSR.
New Program: Cultivating Healthy Relationships.This challenging and rewarding program is designed for those interested in clarifying, strengthening and deepening their intimate relationship(s). It is offered to individuals regardless of sexual orientation or level of commitment, single or partnered, LGBTQ, straight, married or single. While the program's foundation is mindfulness, no previous meditation experience is needed to benefit fully from the program. Learn more about this engaging program. (Offered in June; see dates and times below.)
Schedule of Programs:
• Cultivating Healthy Relationships will meet for four Saturdays from 9:30 am to 1:30 pm on June 10, 24 & July 15, 29. This 16-hour program will meet at the Earth and Spirit Center. For information and registration click on Earth & Spirit Center website. 16 CEUs have been approved for some mental health professionals.
Note! It's not too late to join this program! Please drop me a note and we'll discuss how you can register and get all the back materials - no worries! It's ok to miss the first session...
• MBSR: Core Skills will meet on Thursday evenings from 6 to 8:30 for 8 sessions, Sept 21, 28, Oct 5, 12, 19, 26, Nov 2 & 9. This 20-hour program will meet at the Earth and Spirit Center. Info and registration is on the Earth & Spirit Center website. 20 CEUs will likely be approved for some mental health professionals.
• Free MBSR: Core Skills Introduction session will meet from 6 to 7:30 pm on Thursday, September 7. No registration necessary. Bring a friend.
•New Program: Integral Mindfulness Life Enrichment Program dates and location TBA - drop me a note if you have any questions after you check out the information on this webpage.
About the Facilitators: John Shealy, PhD, and Jordan Dye, MSW, CSW, are a married couple who together have over 45 years of experience practicing and teaching mindfulness meditation. John is a licensed psychologist, Jordan a certified social worker. Both are trained yoga instructors and live a healthy, balanced lifestyle. The safe, peaceful space they hold for each other and for the group provides a container for establishing a daily meditation practice while promoting personal transformation.
CEUs: Most of our16-hour (Saturday classes) or 20-hour (Thursday classes) offer CE Credits for some mental health professionals. Click here to learn more about CEUs.
Mindfulness Training Programs for Organizations
• Mindfulness Training for Business, Healthcare and Non-Profit Organizations. A powerful and cost-effective training program can be custom designed to meet the needs of your organization. Options range from a 3-hour large group presentation combined with an 8-week MBSR Self-Study program to a comprehensive on-site 8-week MBSR program all the way up to a year-long employee, staff and leadership mindfulness training. Please drop me a note or give me a call 502 727 2996 so we can explore some options. Learn More.
Meditation Retreats - Deepen & Stabilize Your Mindfulness Practice
• Check these sites for a listing of upcoming retreats that you may find engaging: Integral Zen and Hollow Bones and check this listing of other meditation centers in the U.S. Wishing you an exciting and productive retreat experience! -