Table of Contents
• Psychedelics: Mystical Experience and Transformation
• Integral, Somatic & Mindfulness-Based Psychotherapy
• Support for Addiction Recovery
• John's recent Great Reads and Interesting Video
• Racism, Social Justice, Inequality & International Aid
• Mindfulness in Intimate Relationships
• Mindfulness Based Stress Reduction and Mindful Movement
• Contemplative Psychology & Christian Mysticism
Psychedelics: Mystical Experience and Transformation
Preparing for a Psychedelic Experience - Resources and Suggestions
A Model for Psychedelic-Assisted Re-Parenting by John Shealy, PhD
Psychedelic Healing: the Promise of Entheogens for Psychotherapy and Spiritual Development by Neal M Goldsmith
Good Chemistry: The Science of Connection, from Soul to Psychedelics by Julie Holland, MD
Tryptamine Palace: 5MeO-DMT and the Sonoran Desert Toad by James Oroc
The Fellowship of the River: A Medical Doctor's Exploration into Traditional Amazonian Plant Medicine by Joseph Tafur, MD
July 2019 Tim Ferriss Podcast
on a variety of issues including psilocybin,clinical studies, micro-dosing, etc
Scared Knowledge: Psychedelics and Religious Experiences by William Richards related TED talk
by Roland Griffiths and this segment from TV's 60-Minutes in 2019
Beyond the Narrow Life: a Guide for Psychedelic Intgration and Existential Exploration by Kile M Ortigo
How to Change Your Mind: What the New Science of Psychedelics Teaches Us about Consciousness, Dying, Addiction, Depression and Transcendence
by Michael Pollan
- Fresh Air Interview
The Immortality Key: The Secret History of the Religion with No Name by Brian C Muraresku - check out this YouTube interview
The Psychedelic Explorer's Guide: Safe, Therapeutic and Sacred Journeys by James Fadiman
Manual for Psychedelic Guides offered freely by TripSetters
American Trip: Set, Setting, and the Psychedelic Experience in the Twentieth Century by Ido Hartogsohn
MDMA use by older folks - an engaging interview with Charley Wininger - begin watching at the 1-hour mark - Check out his book
Iboga: The Root of All Healing (Ibogaine) by Daniel Brett
Article on the Internal Family Systems Model applied to Psychedelic Therapy
Zig Zag Zen: Buddhism and Psychedelics by Allen Badiner
Altered States: Buddhism and Psychedelic Spirituality in America by Douglas Osto
Psychedelics' Buddhist Revival - A Tricycle magazine article
Psychedelic Information Theory: Shamanism in the Age of Reason by James L Kent
Psilocybin-assisted Mindfulness Training Modulates Self-consciousness and Brain Default Mode Network Connectivity with Lasting Effects - article in NeuroImage
Cleansing the Doors of Perception: The Religious Significance of Entheogenic Plants and Chemicals by Huston Smith
Pihkal: A Chemical Love Story by Alexander Shulgin and Ann Shulgin
- a YouTube Video of these authors
The Ketamine Papers: Science, Therapy and Transformation edited by Phil Wolfson, MD & Glenn Harrtelius, PhD
DMT the Spirit Molecule: A Doctor's Revolutionary Research into the Biology of Near-Death and Mystical Experiences by Rick Strassman
The Psychedelic Mushroom Bible: The Definitive Guide to Growing and Using Magic Mushrooms by K. Mandrake
After the Ceremony Ends: A Companion Guide to Help You Integrate Visionary Plant Medicine Experiences by Katherine E. Coder
Journeling Your Way Through Integration a brief article by Kerry Moran
The Invisible Landscape: Mind Hullucinogens and the I Ching by Terrence McKenna & Dennis McKenna
MAPS - Multidisciplinary Association for Psychedelic Research
Ayahuasca.com
- lots of info on research, history, experiences...
Cannabis being used in Psychedelic Therapy - Medicinal Mindfulness
The Effects of Cannabis on the Brain & Body - a podcast by the Huberman Lab
What Alcohol does to your Brain, Body and Health
- a podcast by the Huberman Lab
Psychedelic Support Website - lots of useful information
Down the Rabbit Hole - a Psychedelic Reading List
Psychedelics Today - online courses and other resources
MAPS YouTube Channel
- a collection of videos on research and healing applications of psychedelics
How to Use Psychedelics.org -
guidance on use and preparation
of a variety of psychedelics
Session Games People Play: A Manual for the Use of LSD (free online) by Lisa Bieberman
Psychedelic Training - support for preparation, safe experience, integration, etc
Psychonautwiki.org - lots of useful information
Research on CBD and medical problems including Cancers
John Shealy's 2019 interview with Zach Poitra on the benefits of integration before and after a psychedelic experience
Stories from the Psychedelic Healing Path
---
Integral, Somatic & Mindfulness-Based Psychotherapy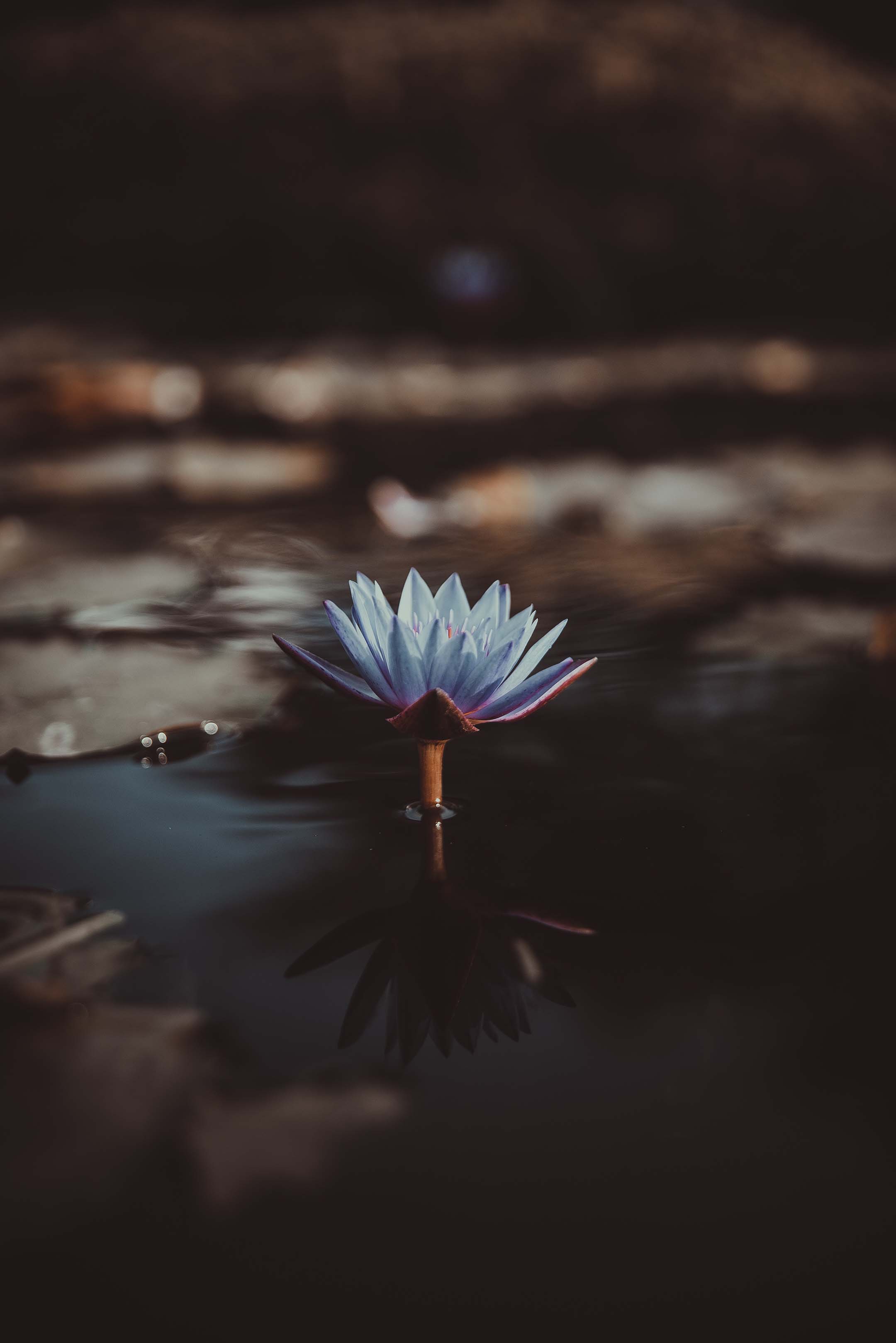 This first section lists some helpful resources for exploring Integral Theory and using it to support healing and transformation into your True Nature. Those in the first sub-section are by Ken Wilber, its developer. The ones in the second sub-section are by other authors.
An Introduction to the Integral Approach
(pdf 46 pages)
States of Consciousness - a 1-hour presentation on Integral Christianity
The Religion of Tomorrow: A Vision for the Future of the Great Traditions
(2017 - with updated material on Integral Theory - a good book to start digging deeper into Integral)
Here's a 90-minute interview on this topic.
No Boundary: Eastern and Western Approaches to Personal Growth
(most of this book on pdf)
Integral Spirituality: A Startling New Role for Religion in the Modern and Postmodern World
An article on States and Stages of Consciousness
(pdf 52 pages)
Integral Psychology: Consciousness, Spirit, Psychology, Therapy
Integral Life Practice: A
21st-Century Blueprint for Physical Health, Emotional Balance, Mental Clarity, and Spiritual Awakening
Integral Meditation: Mindfulness as a Path to Grow Up, Wake Up, and Show Up in Your Life
A Guide to Integral Psychotherapy: Complexity, Integration and Spirituality in Practice by Mark D. Forman
Integral Psychotherapy:
Inside Out/Outside In by R. Elliott Ingersoll and David M. Zeitler
Transformation of Consciousness: Conventional and Contemplative Perspectives on Development with Jack Engler & Daniel P. Brown -
Powerful Interview with Daniel P. Brown
and watch the Introductory Video on this page
Integral Mindfulness: from Clueless to Dailed-In by Keith Witt (a great first read on applying Integral to daily life)
Daily Evolver engaging audio and video interviews on Intergal Theory
Earth is Eden: An Integral Exploration of the Trans-Himalayan Teachings by Jon Darrell-Rew and Dustin DiPerna - also by DiPerna: Streams of Wisdom & Evolution's Ally
Attachment Theory
What is Attachment Theory
- an excellent overview in Positive Psychology.com
This short BBC video provides an outline of Attachment Theory
A Powerful Conversation (on this general topic) between Gabor Mate' and Joe Rogan - in September 2022, available on Spotify
Attachment Disturbances in Adults: Treatment for Comprehensive Repair by Daniel P. Brown, PhD and David S. Elliott, PhD (read a short review of this book - check out this re-parenting meditation)
Healing the Fragmented Selves of Trauma Survivors: Overcoming Internal Self-Alienation by Janina Fisher
The Primal Wound: Understanding the Adopted Child by Nancy Newton Verrier
Interview with Gabor Mate and Tim Ferris about early trauma history, addictions, psychedelics for healing...
Somatic Experiencing
Waking the Tiger: Healing Trauma by Peter Levine (watch a 25 min video by this author) -
An article about Somatic Experiencing
The Body Keeps Score: Brain, Mind and Body in Healing Trauma by Bessel van derKolk, MD
(watch a 90-min video by this author -
an excellent summary of current research on trauma and its resolution)
Trauma and the Body: A Sensorimotor Approach to Psychotherapy by Pat Ogden, Kekuni Minton and Clare Pain (read an article about this approach)
Body-Centered Psychotherapy: The Hakomi Method by Ron Kurtz
Internal Family Systems
Article on the Internal Family Systems applied to Psychedelic-Assisted Psychotherapy
Introduction to the Internal Family Systems Model by Richard C. Schwartz, PhD

Polyvagal Theory
Social Engagement System: Polyvagal Theory - Article
and a
45-minute video with Stephen Porges
The Healing Power of the Vagas Nerve in Brain Disorders & Complex Chronic Illness by Courtney Snyder, MD
Accessing the Healing Power of the Vagus Nerve: Self-Help Exercises for Anxiety, Depression, Trauma and Autism by Stanley Rosenburg
We Feel Therefore We Learn (Interpersonal Neurobiology):
Dan Siegel 30 minute video
How Emotions are Made: The Secret Life of the Brain by Lisa Feldman Barrett
- check out this collection of her videos
Neuro-Linguistic Programing
History, Definition, etc
from Wikipedia
A 25-minute video presentation
and a 1-hour presentation with a coach who uses it
Already Free: Buddhism Meets Psychotherapy on the Path of Liberation by Bruce Tift - An interview with this author
Riding the Dragon:
The Synergistic Dance of Psychotherapy and Meditation
by John S. Shealy, PhD
Mindfulness and Psychotherapy edited by Germer, Siegal and Fulton
The Effects of Mindfulness on Psychological Health:
A review of emperical studies by Keng, S. L., Smoski, M. J., & Robins, C. J. (2011)
What are the Benefits of Mindfulness? A Practice Review of Psychotherapy-Related Research by Daphne Davis & Jeffrey Hayes (2011)
The Mindful Way through Depression: Freeing Yourself from Chronic Depression by Mark Williams, John Teasdale, Zindel Segal and Jon Kabat-Zinn. Watch an 18-minute TED Video on this topic
Mindfulness-Based Cognitive Therapy for Depression by Segal, Williams, Teasdale
Acceptance and Mindfulness-Based Approaches to Anxiety Edited by Susan M. Orsillo and Lizabeth Roemer
Meditation and Pain Management: An interview with Jon Kabat-Zinn
Grace in Dying: How We Are Transformed Spiritually as We Die by Kathleen D. Singh (# of excellent articles by the author on her site)
The Art of Pressence: An Exploration of Mindfulness and Aging by Francie Bedinger.
Grief and the Mindfulness Approach: Death, Dying and Bereavement by Malcolm Huxter
Mindfulness-Based Approaches to Eating Disorders by Joan Kristeller, Ruth Baer and Ruth Quillian-Wolever
Mindfulness Training as a Clinical Intervention: A Conceptual and Emperical Review (2003) by Ruth Baer
Mindfulness-Based Interventions for Physical Conditions: A Narrative Review Evaluating Levels of Evidence by Carlson, L. E. (2012)
Acceptance and Commitment Therapy:
An Experiential Approach to Behavior Change by Hayes, Strosahl & Wils
Cognitive-Behavioral Treatment of Borderline Personality Disorder by Marsha Linehan ( pdf article) about this treatment program
Mindfulness and Acceptance-Based Interventions: Conceptualization, Application and Emperical Support Edited by Ruth Baer, PhD
Current Contributions of Psychological Research to General Health: The Case of Mindfulness Training by Bruno Cayoun
Finding Happiness:
Cajole Your Brain to Lean to the Left by Daniel Goleman
Mind and Life Institute research into the impact of meditation on brain function, neuroplasticity, etc by Dr. Richard Davidson's group
Meditation Helps Arthritis Patients a report by Alex Dominquez
Just Say OM - A July 2003 article in Time Magazine
Research on Inmates of Tihar Jail, Delhi, India (Vipassana Courses)
A General Theory of Love by Thomas Lewis, MD, Fari Amini, MD, Richard Lannon, MD
Radical Acceptance: Embracing Your Life with the Heart of a Buddha by Tara Brach, PhD
When Things Fall Apart: Heart Advice for Difficult Times by Pema Chodron
Places That Scare You: A Guide to Fearlessness in Difficult Times by Pema Chodron
Yoga and Psychotherapy: The Evolution of Consciousness by Swami Rama, Rudolph Ballentine and Swami Ajas
---
Support for Addiction Recovery
An Excellent Interview on Underlying Issues of Addiction
The Myth of Normal: Trauma, Illness & Healing in a Toxic Culture by Gabor Mate, MD
Iboga: The Root of All Healing by Daniel Brett
Ibogaine as a Pathway to Recovery
Research on Psilocybin for Alcohol Addiction
Psychedelics in the Treatment of Alcohol Addiction
Float Tanks as Support for Recovery
Google's Support Page "Recover Together"
Integral Recovery: A Revolutionary Approach to the Treatment of Alcoholism and Addiction by John Dupuy -
a video with John Dupuy
Refuge Recovery: A Buddhist Path to Recovering from Addiction by Noah Levine
Check out Louisville Recovery Sangha
Yoga - a Powerful Resource for Addiction Recovery
One Mind Dharma - a great collection of free supportive resources
One Breath at a Time: Buddhism and the Twelve Steps by Kevin Griffin
Mindfulness-Based Relapse Prevention for Addictive Behaviors: A Clinician's Guide by Sarah Bowen, Neha Chawla, Joel Grow & G. Alan Marlatt
TED talk "False Fixes" with Pam Peeke, MD
The Heart of Addiction by Lance Dodes, MD
SMART Recovery is another option you might want to check out