My office is quiet, peaceful and exceptionally private - it's located in my home. While it's not unusual for psychologists to have an office in their home, many folks are not aware of this as the cultural image of a psychotherapy office tends to be more formal, business-like, even stuffy... However, there are some clear advantages to this arrangement: It's private - you won't run into a friend or business colleague in the waiting room. It's quiet and comfortable - no distracting voices from adjacent offices; you can relax, have a cup of tea, drop into your deep stillness... relax completely and get some deep healing work done...
I am conveniently located at 535 Forum Avenue, Louisville, KY 40214 - one mile south of the Watterson (I-264) and one-half mile north of Iroquois Park (Taylor Blvd and New Cut Road) just off Southern Parkway. If you're coming from 264, you'll take Southern Parkway south for one mile. On your left, you'll pass Tenny, then Kingston and then a short block down is Forum also on your left. If you're coming north from the park, you'll pass Dale then School Way on your right, Forum will be next, also on your right. Mine is the seventh house on the left, red brick front, two large Magnolias. You can park in the driveway or there is safe street parking directly in front and on either side of the house. Get directions from Google Maps.
Availability & Office Hours: At this point in my career, I have a diverse work life. I generally have only 10 to 15 therapy or coaching sessions a week and facilitate mindfulness training programs for individuals and organizations. Much of the rest of my time is invested in deepening my meditation practice and exploring cutting edge psychotherapeutic processes. This flexibility, along with the fact that my office is in my home, allows me to be very responsive to the changing needs of my clients. I generally start my work day around 9 am and end around 7 pm, Monday through Friday and am also available on most weekends.
Internet Conferencing: Of course, with the internet, "my office" is as convenient as your computer or moble device anywhere in the world. I use Zoom for these meetings, a stable and secure (HIPPA approved) video conferencing program that's free for you. I'll send you an "invitation" a day or two before our pre-arranged meeting and you'll click on a hyperlink (computer) or download a free app (smart phone) to join the call. I am also able to meet with couples or professional colleagues in separate locations. Many of my clients find this a useful option especially if they are traveling, moved out of the area or are otherwise unable to attend meetings in person (e.g., homebound). I've been consistently impressed with the clearity and comfort of the interpersonal connection and by the level of work that is possible on Zoom calls.
Fee schedule: I have always managed my professional practice, whether psychotherapy, life coaching, or mindfulness trainings, by having a "sliding fee scale" - always making room in my circle for those who have few financial resources. Over the years it has always worked out for everyone - those who were more financially comfortable paid more so that those with less could either participate in our programs or receive the individual support they needed. In this spirit of mutual sharing and personal responsibility, all can benefit from the power of mindfulness and the healing and growth opportunities of psychotherapy and life coaching. I continue to follow this tradition. I trust my clients to reflect upon their financial situation and to set a fee that they are comfortable with now, knowing that it can be adjusted (up or down) should their situation change.
Individual, Couple's therapy and Coaching: While the amount of energy required is generally greater when three people are engaged in the therapy or coaching process, I made the decision some years ago to keep my fees the same as for individual sessions and ask couples to be as generous as possible in setting their fee. I find working with motivated couples rewarding - even after all these years, I'm still amazed by how a relationship can transform so deeply and so quickly when a couple brings a mindful perspective and a heart-felt commitment to our work together.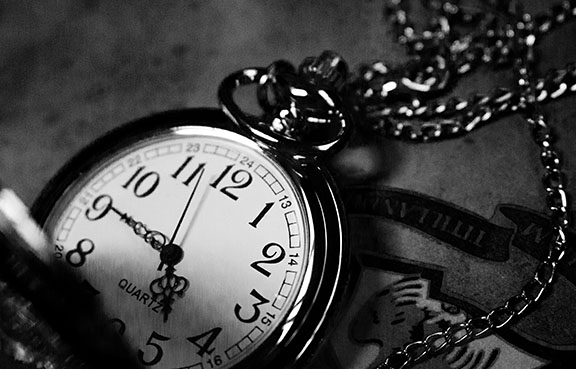 Session Length & Fees: I have 90-minute sessions with my clients on for a number of reasons. The primary one is that over the years, I have found longer sessions are more efficient - in time and money invested as well as in the results obtained. Typically, after a couple of weekly sessions, we go to an every-other-week meetings so 90-minute sessions are also more convenient for my clients - fewer sessions to fit into their busy schedule, fewer trips to and from my office. And, in the long-run, this approach saves my clients money.
• The fee for my usual 90-minute session can range from $225 down to $150 (depending on your financial situation - your call).
• Saturday & Sunday sessions are offered only at the $225 for 90 minutes rate either in my office and via Zoom or cell .
• A 1-hour session for on-going therapy or coaching (common with supportive follow-up situations) can range from $150 down to $100.
• A 30-minute Zoom/cell session (good for touching base, gaining support/clarity) will be 1/2 your usual 90-minute fee.
Missed appointments and late cancellations: Missing a scheduled psychotherapy or coaching session or canceling one without at least 24 hours notice will result in a bill for 1⁄2 of the normal fee for the length of session that had been scheduled. If I miss an appointment or have to cancel one with less than 24 hours notice, the charge for the next session will be reduced by half. To cancel a session with short notice (e.g. less than 2 days prior to a scheduled session), please don't rely on email (which I may not see in time), please send a text to my cellphone or give me a call: 502 727 2996.
Payment Options for my professional services or to register for any of my Mindfulness Trainings or MBSR programs (where registration is not being handled by the sponsoring organization - e.g. Earth & Spirit Center) can be made via: cash, personal check or major credit card. Also, payment may also be made with a Health Savings Account if you have one available.
Cash is always a welcomed form of payment! But please only when we are in the same room together - I don't want to tempt my mail carrier :-)
If you need to mail a check, make it payable to "John Shealy," and mail it to: 535 Forum Ave., Louisville, KY 40214
Credit & HSA Card payments:
• In my office, I will scan your credit card and handle the payment process for you.
• If you're making an on-line payment either from your own PayPal account or using your Credit Card, simply click on the "Make a Payment" logo below and follow the instructions. (Don't worry about the word "donate." It's was just an easy set-up that allows for a range of fees.)
With both PayPal options, in a few minutes I will receive notice from PayPal of your payment with your name and email address. PayPal will send you a receipt of your payment to your email.
Payment Plan: If there is a need for a payment plan, I will work to establish one that fits the situation. This may include extending payments well beyond the end of our work together.
If you have any questions, drop me a note or give me a call 502 727 2996.
Emails: Over the years, I have found that email communication is best when used only for administrative purposes such as scheduling appointments, for which there is no charge. I have found that emails do not work well in the interpersonal process of therapy or coaching as there is too much room for misunderstanding with too little room for clarification. I have been amazed by just how much time it can take to respond skillfully to a client's email. Issues that could have been addressed in a quarter-hour phone or Zoom session can take many times longer and the results are almost never as clear nor as useful. Given this history, I have decided to no longer engage with therapy or coaching clients via email for anything other than basic administrative needs. If you find yourself in need of a brief consultation, give me a call 502 727 2996 or better yet, let's set up a Zoom face-to-face on-line meeting - we can do that via email :-)
Insurance Questions:
• I am not involved with any insurance companies as a "preferred provider" nor am I on any organization's "panel." Over the years I have found these types of relationships to be unsatisfactory on several levels, primarily in how it can negatively influence the working relationship I have with my clients while at the same time, greatly reducing the level of confidentiality (now and in the future). Further, the "issues of concern" typical of my clients often don't fit the "medically necessary" criteria set by most insurance companies. So, the end result of jumping through their many hoops is often a denial of coverage.
• My sliding fee scale is designed to fit the needs of my clients for professional support while keeping our working relationship private and personal.
• My approach is generally short-term, perhaps a couple of weekly sessions followed by three to six bi-weekly sessions followed by monthly or quarterly contact - not a major on-going expense. Considering these factors along with the charges associated with the common insurance coverage for "mental health issues" - the high deductibles and the co-pays, my fee adjusted to your needs can be the more reasonable option.
• Out-of-Network Provider: Assuming the situation you are seeking help with is considered "medically necessary" by your insurance company, I can provide you with a receipt that you can present to them as an "out-of-network" provider (if this a provision of your policy as it often is with PPO policies for example). This may allow you to apply your payments to your deductible if not receive some actual reimbursement. However, my experience with this process has not been encouraging but your situation may be different but please don't count on it.
• HIPPA Form - Before we begin working together, please read this "Notice of Privacy Practices" statement and let me know if you have any questions.
I am looking forward to working with you! If you have any questions or concerns, please drop John a note at johnshealyphd@gmail.com or give me a call at 502 727 2996. Or, better yet, let's arrange a free 20 - 30 minute Zoom call so you can get a feel for me and a sense of how we would work together.
Blessings,
John